Hey everybody!
It's the GAMA Trade Show, and as I have done in the past, I'll be keeping an eye on the proceedings to see what we've got to look forward to in the coming weeks and months!
First up, it's none other than Games Workshop, who have just updated their community site with a first look at the next expansion for Kill Team – Elites. I mean, of course they have – not to be too proud of myself, or whatever, but I saw this coming a good while ago…
We're getting all manner of delights here, from terminators (as we can see on the cover) to Drukhari Grotesques! It was almost prescient of me, then, to have just bought a pair of these delights!
For all my cynicism of expanding the game like this, I am actually looking forward to seeing how it continues to grow – the danger, of course, being that it will soon turn into just low-point 40k if it isn't careful. But so long as we continue to get intelligent choices with reasonable rules behind them, why not, right? Just let me take Lychguard now!
I suppose this also answers the question, where has the Thousand Sons faction box been?
Along with a Kal Jerico model for Necromunda, we're also getting a Halfling team for Blood Bowl, with promises of more announcements to come in the next couple of days!
…let's see what else is on offer!!
Next generation of the DC Deck Building Game, with the Rebirth branding? Very cool. Not sure about the more board-gamey aspect with moving cardboard chits around – it is supposed to be a deck building game, after all – but linked campaign scenarios and character progression do sound like they should be a lot of fun. Gonna keep my eye on this one!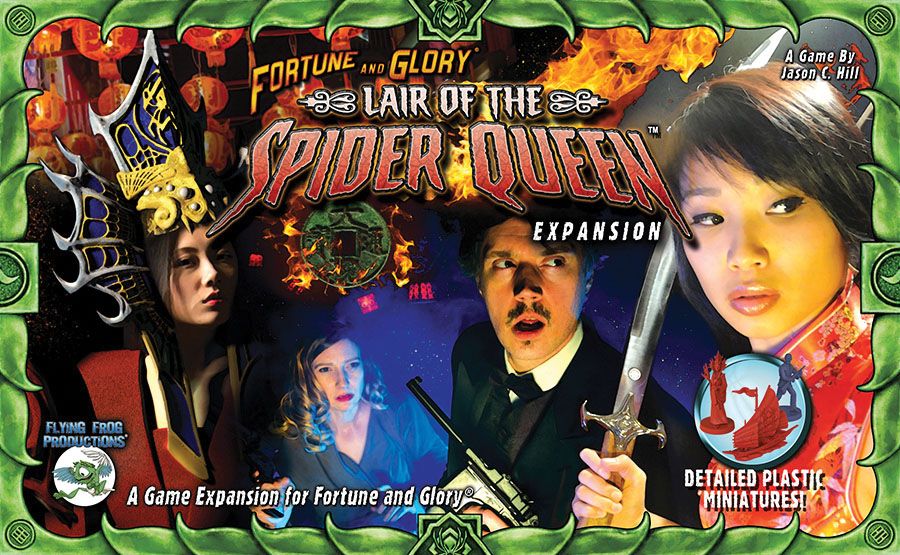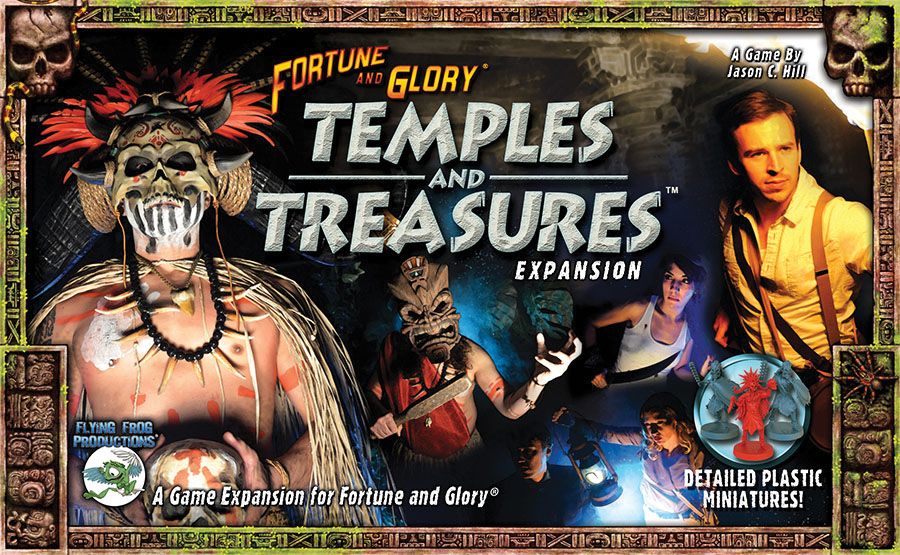 You know, I'd forgotten about the two Fortune & Glory expansions until reviewing last year's GAMA blog, but now that I've had my memory jogged, I really feel the need to have them in my life! It feels like Shadows of Brimstone has taken over Flying Frog, and with the third kickstarter for this game currently ongoing, I have to wonder if they have their sights set anywhere near the more traditional games manufacturing route. Not that I'm trying to be bitter or anything, but I do miss their games like Fortune & Glory, and A Touch of Evil. Last year, they were in the middle of making sure the Forbidden Fortress SOBS game was shipped in time, pushing the FANG expansions back to the first quarter of 2019. Well, we'll just have to wait patiently for something not weird-west related to arrive, I guess!
---
GAMA day two has arrived, and my goodness, how exciting is this:
Traitor Command, the next Blackstone Fortress expansion, gives us a Traitor Commissar and a Chaos Ogryn, both of whom look delightful gentlemen – and will have 40k rules, to boot! Awesome! Forging alliances with unlikely friends sounds interesting, too…
I've said it before, of course, but I really love how GW are using Blackstone Fortress to explore these weird and wonderful bits of the 40k universe. The Commissar in particular looks like a stunning chap, I'm really looking forward to snapping these up when they're out!
Warcry, the skirmish game set in the AoS universe and first teased a few months back now, has finally been shown off to be really quite the interesting game! Pitting different Chaos warbands against one another, at first it sounded like it might be a bit too exclusive – I mean, what about us Death players, right? But whether Chaos is just the first wave or not, it's difficult to not be enamoured with at least one of these factions, particularly the cute looking devil-bats! I like it, which I'm a bit sorry about, as I feel like it might well become another juggernaut like Kill Team, and I'm not sure my bank balance can cope with that!
I really like the look of those pit-fighters with the welding masks, they remind me of Haemonculus Covens creations among the Drukhari, and I'm sure plenty of us will be using them for Grotesque conversions as these things move along. The scenery looks pretty amazing, too!
Not sure, of course, but this could tie in with the rumours of Warriors of Chaos/Slaves to Darkness getting an overhaul soon. I suppose we'll see!
---
At any rate, that appears to be that! Plenty to look forward to from Games Workshop, who appear to have taken over with their exciting announcements of new stuff! Nothing from FFG, though the distributor Asmodee has announced a deal with Cool Mini Or Not, which may bring those incredible games to the masses (personally I try to avoid CMON as I find it difficult to resist them!)
It almost feels like the landscape of boardgame news has changed, and the big trade shows are no longer that important for getting a picture of what's coming up next. Even the big daddy of them all, GenCon, hasn't been that explosive for the last year or two. Is it a result of Kickstarter seemingly taking over the world of boardgame production? Speaking from an entirely personal perspective, it seems like the companies I used to watch – FFG in particular here – just aren't knocking it out of the park anymore, with nothing really overwhelming me with its excitement. Meanwhile, established companies like Cryptozoic and Flying Frog Productions seem to be using Kickstarter more like their business model than not, and it's leading to an over-saturation of stuff. Shadows of Brimstone has been a case in point here – when that stuff eventually found its way to me, it was like receiving 5+ years' worth of expansion material in one hit, and I'm not sure I want that from a board game. Has our modern sense of impatience and always wanting the next thing caught up with us, to the point where we suddenly need everything for a game right now? All of these companies using Kickstarter to distribute games, and somewhat by necessity producing almost an entire game's run in one go just to ensure the crowdfunding, seems to have led to a point where they just don't have anything new to announce, because we had it all in one hit a year or two ago.
Makes me wonder what GAMA 2020 will have in store for us…