Hey everybody!
It feels like it's been a while, due to real life intruding quite rudely once again! But I've now sold and bought a house, and while playing the waiting game, I thought I'd catch up with some of the new (and not-so-new!) stuff from recent weeks and months!
There has been a lot going on, it seems, with stuff like the Kill Team expansions coming out the other week. Kill Team Elites and the new killzone will be featured in their own blog coming soon, as there is quite a bit to go through there, but suffice it to say, I like this tranche quite a lot! I can't believe it's taken me this long to pick up the Vigilus Ablaze book, though I suppose I have stalled a bit with my Chaos Space Marines project due to the impending house move, so that does at least kind of explain that. And the Ambull has been out for a while already, but I've still only played Blackstone Fortress the once, so I hadn't really been feeling the need to expand that game quite so soon. In the end, though, my natural curiosity won out and I've picked up the big monster to see what I've been missing.
I'm actually keen to try out the Fortress again soon – it's something that I've thought about a couple of times since Christmas, as I'm sure I hadn't been playing it properly when I had that first game! Should definitely make more of an effort there! I don't feel quite so bad, though, as I had heard that a couple of people in my local group had only just finished the base set campaign and opened the mystery envelope a week or two ago, so that feels like it might have a lot of game in the base set alone!
Of course, we've got Traitor Command coming out soon, so that'll be even more stuff to look forward to! I was recently reading a thread over on boardgamegeek where someone had been decrying the state of expansions with this game, which I thought quite funny as I suppose I just hadn't been expecting expansions to come out for this game with anywhere near the regularity other people had been expecting! Personally, I was expecting we'd see another expansion, along the lines of a big-box thing with new models and a new campaign, around November this year, and that would be it. We're already getting different enemies to try with missions of their own, and Combat Arena coming at some time will apparently give us new heroes as well. Warhammer Quest isn't, to my mind, the sort of game system that will come with multiple expansions month on month. Remember when games like Runebound and Arkham Horror had one small box and one big box every year or so, and otherwise all was quiet? Seems like we're getting a lot more support for this one already, and we've not yet reached the one year anniversary!
I suppose I just find it amusing how expectations have changed, perhaps with the rise of Kickstarters and the ability to get a game and multiple expansions all in one sitting. I realise that I do tend to demonise Kickstarter a lot, but part of me feels like it has spoiled us for how game releases used to be!
Ultimately, though, Blackstone Fortress is a third-tier game for GW, after the big wargames and the skirmish variants of those games, so I think we should all just calm down a bit.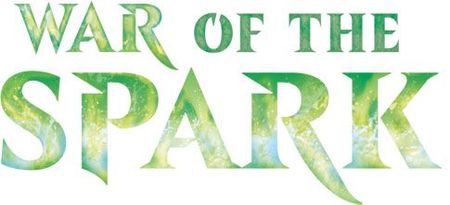 As well as all of this Warhammer goodness, I've also decided the time is possibly right to try and get back into Magic! I do this every so often, it seems, dipping out for a couple of sets then coming back and trying to play catch-up. I picked up some boosters for Ravnica Allegiance when I was collecting my Warhammer purchases the other day, and have also ordered some more online, for both Ravnica Allegiance and War of the Spark. Seems like all hell has broken loose since I was last properly in the game, around a year ago! I did pick up a Guilds of Ravnica bundle, but didn't really spend any time properly looking through the cards due to the set not having many of my favourite Guilds within. Orzhov and Rakdos have returned in Ravnica Allegiance, however, so I thought it might be fun to get back into the swing of things now, and see what's been going on.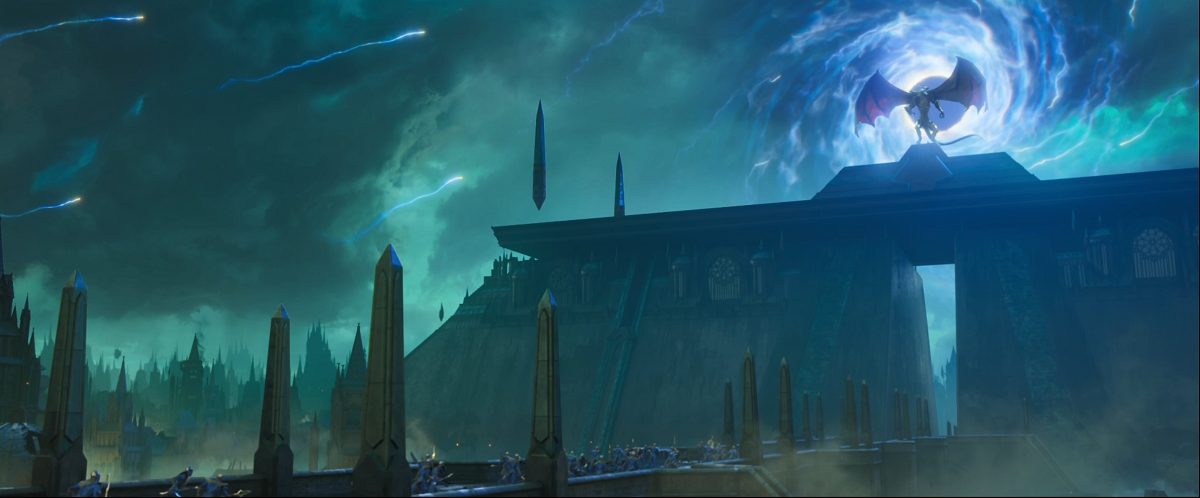 Turns out, a lot! Just looking through the cards in the set for War of the Spark, it seems like that has broken with a lot of tradition by giving us 36 Planeswalker cards, something previously unheard of! It is, however, an "event set", and shows the culmination of the story from, as far as I can make out, Battle for Zendikar block, when the Gatewatch was first formed. Wow! So there's a hell of a lot to catch up on, and I think it might be about time to jump in with the new novel, as it feels like there is a lot of story going on here, and I've heard rumours that a lot of the Planeswalkers that we've seen and enjoyed over the years might actually be dying… The novel is out in August here in the UK, from what I've been able to see, so I'm looking forward to picking it up and seeing what I've missed! As the first novel set in the multiverse for, I believe, 8 years, it will hopefully be an event!
Planeswalkers, powerful mages from many disparate realities, must unite against the elder dragon Nicol Bolas, who has claimed dominion over Ravnica and is perilously close to completing the spell that will grant him godhood. Now, as dozens of Planeswalkers fight alongside the Gatewatch – led by Chandra Nalaar, Jace Beleren, and Gideon Jura – against Bolas and his relentless army of Eternals, nothing less than the fate of the multiverse is at stake.
Exciting stuff!
I'm weirdly also really looking forward to the Modern Horizons set, the first time a set is going to be released directly into Modern (and other non-rotating formats, such as Commander!) I've had a brief look through some of the spoilers that have made it into the wild so far, and it was actually these cropping up on instagram that got me looking into the game once again! I'm not into the whole competitive Modern scene, or anything, but I was really enjoying building some decks just with the cards that I have, regardless of Standard, and seeing the interactions etc. So I could see myself picking up some of these in the future!
I do miss my days playing Magic, I have to say. I enjoy the Warhammer stuff, of course, but playing a card game is so much cleaner than fiddling with glues and knives, after all! While I think this pattern of drifting in and out of the game will likely continue for quite some time to come, I can certainly see myself always being around the game, even if it's just collecting some cards for a nebulous possible future use. I mean, the artwork is just beautiful, and so incredibly evocative. It's cool that Wizards are making efforts to have a properly-contained story now, as well, so maybe we'll have more of these event sets in years to come…